Our Services
Serving Riverside County
See our Appliance Repair in Norco CA Services:


* Washer Appliance Repair
* Driers Appliance Repair
* Stove Appliance Repair
* Oven Appliance Repair
* Small Appliance Repair
* Kitchen Appliance Repair
* Large Appliance Repairs
* Garbage Disposals Repairs
* Air Conditioners Repairs
* Dishwashers Appliance Repair
* Microwave Repairs
* Trash Compactors Repairs
* Heaters Repairs
* Refrigerators Appliance Repair
* Freezer Appliance Repairs
* Wine Cooler Repairs
* Kitchen Exhaust Fan Repairs
* Heating & COoling Repair

Call us now at (951) 272-3920 to schedule your washer repair service.
About Us
Appliance Repair Norco CA
Jim Appliance Repair in Norco, CA is dedicated to keeping your appliances up and running! Finding the right professional specialized in appliance repair services can be a tiresome search. However, with our experts at Jim's Appliance Repair, we handle both large appliance repair and small appliance repair services! Our major appliance repair technicians are equipped with state-of-the-art tools and equipment to locating the source of the problem and providing you with a quality fix. Jim Appliance Repair in Norco, CA strives to satisfy their customers' requests for unmatched excellence and a stress-free experience.

From kitchen appliance repair to washer and dryer repair, we are skilled in a full line of jobs! If your appliances are not working properly, we are here to help. We can fix all major appliances including washers/dryers, stoves/ovens, air conditioners, microwaves, refrigerators and more. We are familiar with popular brand name appliances including Amana, Thermador, and Kenmore. At Jim Appliance Repair in Norco, CA, we offer dryer repairs, stove repair and more. Hundreds of customers have relied on our time-saving oven repairs, refrigerator repairs, and dishwasher repairs because they have been proven to get appliances back up and running. We stand behind our work and are fit to shoulder any volume of work we are assigned to. Our technicians apply the best practice in heating & cooling repair, wine cooler repairs and more!

Discover what sets Jim Appliance Repair in Norco, CA apart from other appliance repair experts. You will experience the difference in our kitchen exhaust fan repair, garbage disposal repair, and other services! Whether you are curious about our affordable trash compactor repairs or would like to know more about our experience in microwave repairs, contact us today and we will address your questions and concerns.

We offer same day service for appointments scheduled before (12:00pm) noon. Since we are always in your area, we will not charge you travel time.
We Repair All Major Appliances and Brands!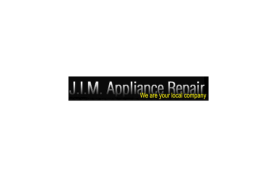 Appliance Repair Norco CA
---
https://appliancerepairnorco.com
Payment Methods
Master Card, VISA, Cash